✓ Security and privacy
✓ Expo
✓ Social Media
✓ Product Promotion
The event regularly attracts a diverse range of attendees from around the world, across different professions, and with different levels of experience.The summit is an excellent opportunity to socialize and build lasting relationships with other members of the field and just have a lot of fun!
Solar Fair Pakistan
As the world's renewable energy industry continues to rapidly grow, we are pleased to announce that the 9th edition of SOLAR PAKISTAN will take place at Lahore Expo Centre. The exhibition will attract key industry leaders, governments, manufacturers, suppliers, traders, contractors and partners from across the globe. It will highlight the latest innovations in the solar and sustainable energy field by offering a unique platform to forge partnerships between public and private sectors to develop innovative solutions.
Perils and Perks of Exhibition industry in Pakistan?
Exhibitions and trade shows can offer a wealth of benefits to your business and missing out on them may also mean missing out on great opportunities for growth. Exhibitions can be incredibly rewarding forms of marketing when done the right way.
Trade Fairs in Pakistan & Webinars
The team behind this conference seem to be on top of their game. If it worth mentioning here that we also have a dedicated post to Healthcare Cybersecurity Events.
Impact of COVID-19 on MICE Industry in Pakistan
The detrimental effects of COVID-19 are surging with each passing day from trimming down social activities to putting economic activities in jeopardy that will eventually consequent in major unemployment throughout the world. The travel and tourism industry, according to World Travel and Tourism Council (WTTC), is assumed to bear a job loss of around 50 million across the globe where Asia would be the most adversely impacted region. We cannot ignore the fact that tourism industry alone contributes around 10% of global GDP.
FEATURED
FEATURED
Dr. Cyriss Nunn
The importance of the energy sector in Pakistan can hardly be overestimated. I am confident that the EGO 2015 can be a good platform to address the energy crisis in Pakistan and open new opportunities for business, including the many German companies working in the energy sector in Pakistan for many years. Sustainable and efficient energy will boost the economy and benefit all people in Pakistan.
German Ambassador to Pakistan 2015
FEATURED
Malik Rajwana
I am pleased to know that IGATEX Pakistan, exhibition, and conference are being organized at the Expo Centre, Lahore. A large number of trade delegates and experts both from inland and abroad are expected to attend this important event; a unique inititative for promotion and empowerment of the Textile and Garments Industry in Pakistan.
Ex Governor Punjab
FEATURED
Nawaz Shariff
I felicitate the organizers of 4th International Energy, Gas, Oil and Power Exhibition (EGO) 2015 in Expo Centre, Lahore. I am happy that the private sector is actively lending support to the public sector in successfully attaining self sufficiency in energy needs of Pakistan.
Ex Prime Minister of Pakistan
FEATURED
Shahbaz Sharif
I would like to express my best wishes to the organizer FAKT Exhibitions for organizing the 9th IGATEX at Expo Centre Lahore. Government of Punjab is endorsing the types of healthy trade and business actvivities that reflect the country's positive and soft image to rest of the world. The textile sector in Pakistan plays an important and significant role in the country's strategic economic and commercial well being.
Ex Chief Minister of Punjab
FEATURED
Murad Ali Shah
We are fully committed to providing our maximum facilitation to the organizers of the fair, and give confidence to foreign exhibitors, delegates, local companies and other stakeholders. Government appreciates this step as it would restore the confidence of investors in Pakistan market while portraying the business platform under one roof.
Chief Minister Sindh
Testimonials
Event Hall In San Francisco
3rd St, San Francisco, CA 94103-3106
The train station (Charleroi-Sud) is 3min away by foot, just over the Sambre river.
Alight at the Sud or Tirou stops.
From the train station, cross the river Sambre and turn right. The Quai10 is 100 meters away.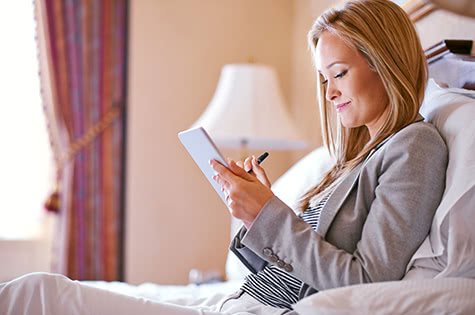 As long as federal agencies are collecting fingerprints in bulk, they'll never be private, which means they'll never be truly secure.
Welcome to WordPress. This is your first post. Edit or delete it, then start writing!
FAKT EXHIBITIONS (Pvt.) Ltd.